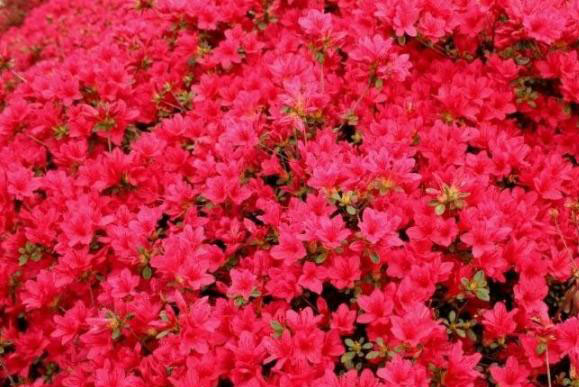 If your azaleas were early bloomers and are already finished blooming, then you can begin to prune them. This a good time to get them back in shape.
If you love cooking great summer dishes with savory herbs. Now is the time to plant them! A few great herbs are: rosemary, basil, oregano, dill, and lavender, which has a beautiful scent and color.

Your rhododendron plants have probably completed flowering. Pinch off the tips of the limbs to ensure plenty of flowers next year.
If your irises need a little elbowroom, they can now be transported to an alternate location. You can do this while they are blooming or once they have finished blooming.
Do you see any low hanging, leaf-less branches on your shade trees? If these branches don't have leaves by now, they probably will not ever produce leaves. Feel free to remove them.
Look for sprouts in the lower trunk or base of your crepe myrtles. If you want your crepe myrtles to grow tall like a tree rather than have a bush shape, you should remove the sprouts.
Gardenias can now be pruned.
The seedpods on your bulbs and irises can be removed.
Do not cut the leaves off of your daffodil plant after it has finished flowering. Wait till the leaves die before you cut them. They are important for next years flowering and growth.
St. Augustine grass can now be fertilized.
Snip off or dead-head dead blooms on rose bushes to promote future blooms.
You might want to consider thinning out your Phlox if it has become especially tall and crowded. This promotes good circulation of air and stronger and healthier plants that are less susceptible to mildew.
You can sow seeds now for anuuals to bloom in the late summer and early fall.
This is good month to seed common Bermuda grass.
A potted plant makes a great gift for Mother's Day!