Purchase Pruning like a Pro by Jeff McManus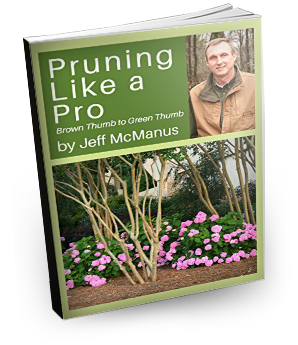 Are you frustrated with the way your yard looks? Do your azaleas never bloom? Do you know how and when to prune your shrubs? Pruning often seems overwhelming, but once you know how to prune correctly, it truly is simple! It is also a way to enhance the beauty of your landscape without blowing your budget. And… it doesn't have to be complicated!
You can now Prune Like a Pro with a little help from Jeff's book which is now available in print!