Jeff McManus has been over the Landscaping Department at the University of Mississippi since 2000. With the encouragement and guidance of his father and brother, Jeff was given many opportunities to develop his landscaping and maintenance skills. Jeff attributes his work ethic to his father; "My Dad was good at making sure we knew what a good job looked like and how to see it to completion."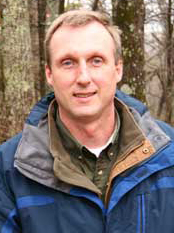 Jeff is a Certified Arborist with the International Society of Arboriculture and also a certified Grounds Manager. Jeff holds a Bachelor's Degree from Auburn University in Landscape and Ornamental Horticulture. He has done work with several high-end properties in the states of Mississippi and Florida. The landscape teams that have been overseen by Jeff have won three national awards and numerous state awards. He believes that it is crucial to evaluate a prospective site's needs and to develop a solid plan for efficient, award winning, results. Jeff finds enjoyment in being a mentor and a trainer to individuals, businesses, associations, municipalities, churches, and universities. A clear sense of design, planning, organizing, and creativity can facilitate excellence in a property, as well as an organization.
Jeff is married to Suzanne McManus and they have four fantastic boys.
Would you like to have Jeff come and speak at your upcoming event? Jeff has had numerous speaking engagements and enjoys speaking on how one can create "Wow! Curb Appeal" in their landscape, techniques on easy pruning, and also how to develop strong leadership skills. If you would like to book Jeff for your next event simply, click the following link: Book Jeff
To see Jeff in action, watch the video below: