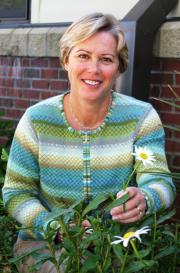 Martha Hill is the Chairperson of the Landscape Management Department at Hinds Community College in Raymond, Mississippi. She has been at Hinds since 1986 where she has been the instructor and advisor to students in the Landscape Management Program. She oversees all three programs in the Landscape Management Department including Irrigation Management, Small Engine & Equipment Repair and Landscape Management.
In this podcast you will hear what Martha does from day to day, learn the value of a great curb appeal, and how to budget for landscaping when purchasing a new home, where to begin with landscaping, what to look out for when purchasing a home, sound advice on plantings, great advice for new homeowners who would like to maintain existing trees, how to choose your landscaper, and also plenty of advice for existing homeowners!
Click here to listen to Martha Hill
*This is a large audio file and may take a few minutes to download.